Bio
A Story of Cellists
Natasha Jaffe is a Berlin-based cellist and composer.
Coming from a family of professional musicians, playing the cello has always been a natural way for her to explore her ideas and reflections on life, and a way to connect with others.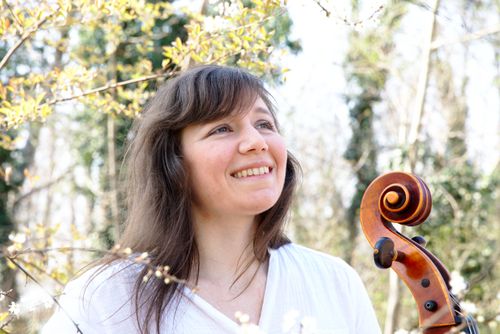 Her musical education was initiated by her parents - renowned cellists Claudio Jaffe and Johanne Perron – before being succeeded by the State University of New York's Crane School of Music where she completed her Bachelor's degree, and deepened by Temple University in Philadelphia where she acquired her Master's Degree in Cello Performance with professor Jeffrey Solow. Her early life was marked by gatherings of cellists playing together, and spending time with horses in the vast, colorful landscapes of Florida and Canada, both of which strongly influence her sound.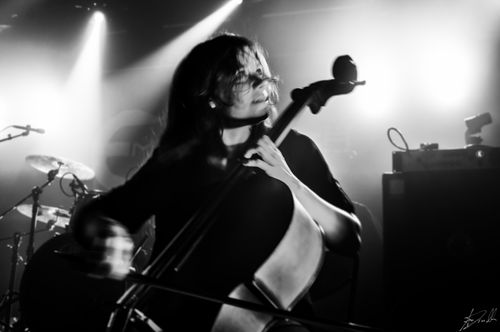 Natasha's first band experience was with Steve Goldberg and the Arch Enemies in Philadelphia.  With them, she learned about using effects with an electric cello and playing with drums and bass. This was novel and exciting, and it opened up a new way to explore the traditionally classical cello sound. She made the move to Berlin in 2012, and with it, opened up her musical style and relationship with her instrument even further.
A natural proficiency from years of practicing classical cello, matched with the curiosity for new music styles and diverse collaborators, is what makes her playing novel and seamless. A street-trained improvisor, she has performed and recorded with hundreds of amazing Berlin musicians including Lucho, Alexander Peppler, Rock'n Rollf, El Valdorado, Lapwings, Sören Vogelsang, Les Troizettes and Julia Fiebelkorn with her project Dorothy Bird.
She has also performed a wide variety of musical genres, from Flamenco influenced Middle-Eastern fusion to pop-rock and hip-hop, all the while expanding her classical skills as a solo cellist of the E.T.A. Hoffmann Kammerorchester, and a member of the string quartet Bowhème Berlin. Natasha's true musical love still lies with the cello and especially the abundance of sound when many cellists are playing together. She founded a cello trio in 2016 under the name Cellogy, for which she has composed new music and arranged a variety of existing works.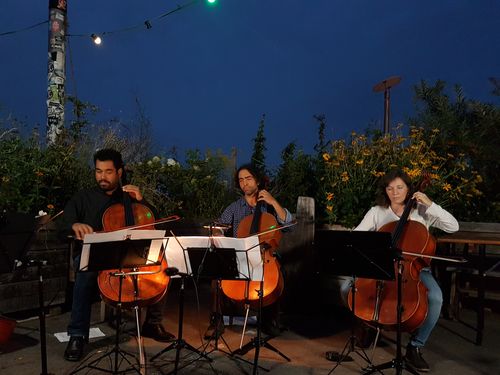 Her debut album, Cello in Bloom, came out August 28th, 2020, encompassing her broad musical experience, a variety of genre influences and a new way to listen to the ample sound of cello.