Cellibears Cello Ensemble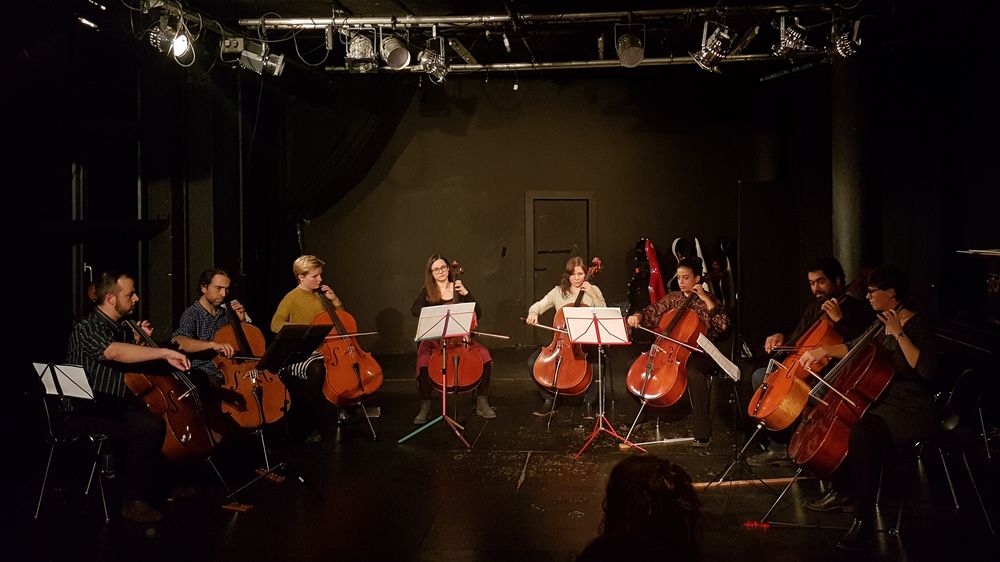 Cello Ensemble for Adult Amateurs
Are you a beginning, intermediate, or advanced adult cellist looking to join other cellists to play classical, jazz, and pop music together? 
I provide custom arrangements so every playing level can join and enjoy making music with others. Our group is currently made up of adult amateurs from the beginning to intermediate levels and we welcome other adults or teenagers. We rehearse in Prenzlauerberg on a bi-weekly basis.
Currently taking new students - just contact me for more information.
ENGLISH UND DEUTSCH
Videos
From our Winter concert on December 3rd, 2022
During the lock-down in Germany in 2020 and while we didn't have a big enough room to rehearse in, we created our first-ever video of my original piece, Lovely Love Suite.