Biographie
Eine Geschichte von Cellisten
Natasha Jaffe ist eine in Berlin lebende Cellistin und Komponistin. 
Da sie aus einer Familie von Berufsmusikern stammt, war das Cellospiel für sie schon immer ein naheliegender Weg, ihre Ideen und Gedanken über das Leben zu erkunden und sich mit anderen auszutauschen.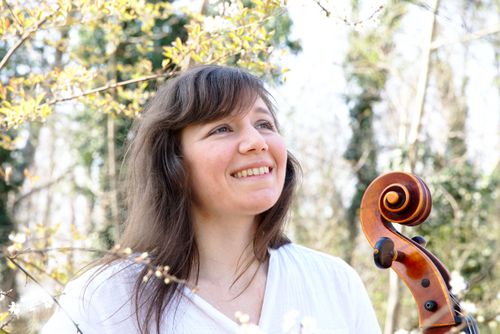 Der Grundstein ihrer musikalischen Ausbildung wurde von ihren Eltern - den renommierten Cellisten Claudio Jaffe und Johanne Perron - gelegt, bevor sie an der Crane School of Music der State University of New York ihren Bachelor-Abschluss machte und an der Temple University in Philadelphia ihren Master-Abschluss in Cello-Performance bei Professor Jeffrey Solow vertiefte. Ihr frühes Leben war geprägt von Zusammenkünften gemeinsam spielender Cellisten sowie von der Zeit, die sie mit Pferden in den weiten, farbenfrohen Landschaften Floridas und Kanadas verbrachte. Beide Erfahrungen üben starken Einfluss auf den Klang ihrer Musik.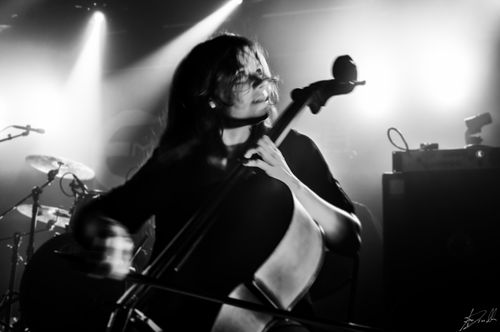 Ihre erste Banderfahrung machte Natasha mit Steve Goldberg and the Arch Enemies in Philadelphia. Als Teil der Band lernte sie, wie man mit einem elektrischen Cello Effekte einsetzt und mit Schlagzeug und Bass zusammenspielt. Das war neu und aufregend und öffnete einen neuen Weg für sie um den traditionell klassischen Cello-Sound zu erkunden. 2012 zog sie nach Berlin und erweiterte fortan ihren musikalischen Stil und die Beziehung zu ihrem Instrument.
Die durch jahrelanges klassisches Cellospiel antrainierten Fertigkeiten, gepaart mit der Neugier auf neue Musikstile und vielfältige Mitmusiker, macht ihr Spiel neuartig und geschmeidig. Als geübte Improvisatorin hat sie mit hunderten von außergewöhnlichen Berliner Musikern gespielt und aufgenommen, darunter Lucho, Alexander Peppler, Rock'n Rollf, El Valdorado, Lapwings, Sören Vogelsang, Les Troizettes und Julia Fiebelkorn mit ihrem Projekt Dorothy Bird.
Sie hat sich auch durch eine Vielzahl an musikalischen Genres bewegt, von Flamenco-beeinflusster nahöstlicher Fusion bis hin zu Pop-Rock und Hip-Hop, während sie ihre klassischen Fähigkeiten als Solocellistin des E.T.A. Hoffmann Kammerorchesters und als Mitglied des Streichquartetts Bowhème Berlin stetig erweitert hat. Natashas wahre musikalische Liebe gilt nach wie vor dem Cello und insbesondere der Klangfülle vieler gemeinsam spielender Cellisten. Sie gründete 2016 ein Cello-Trio unter dem Namen Cellogy, für das sie neue Musik komponiert und einige bestehende Werke arrangiert hat.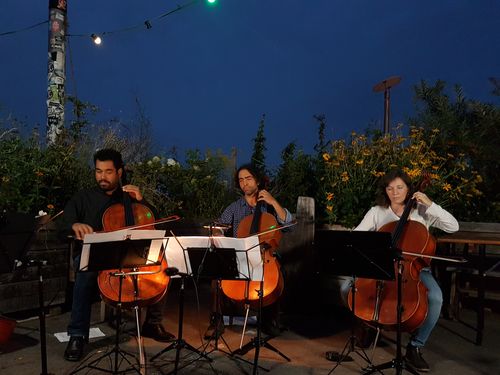 Ihr Debütalbum "Cello in Bloom" erschien im August 2020 und erfasst ihre breite musikalische Erfahrung, eine Vielzahl von Genre-Einflüssen und eine neue Art, den reichhaltigen Klang des Cellos zu hören.